A new capability has been added to MiraCheck Cloud to show any places where you override audio and also make it easy to edit it if you do add an override.
To add an Audio Override, you go to the Advanced panel of the List, Section or Item and then expand the panel for the label you want to override audio with.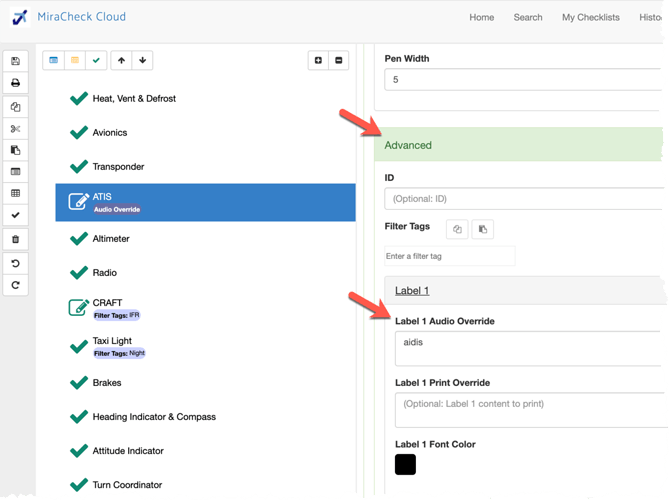 After you do this, the item in the hierarchy is marked with an Audio Override tag so you can easily see all the places you have these overrides. It also then adds the audio override property right next to the label that you override to make it easy to edit.