IS here a way to have the check list slide in to give more room for the left pane, or a way to just keep up the emergency button? I would like to have that always up, but do not need the actual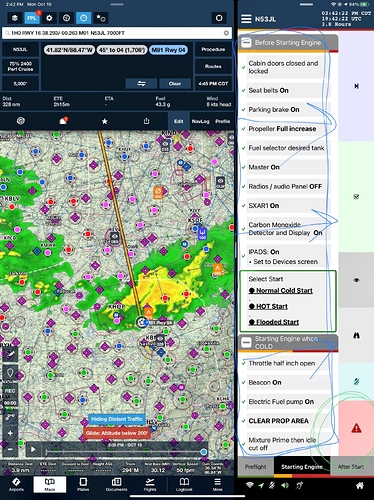 checklist while in cruise flight and would like more of the fore flight display instead.
Just a thought, on the image the blue arrows show what to collapse and the green circle highlights having the emergency button available.