It's a complete mess to try to type in the forum post editor in safari on iOS 13.4.1.
See attached images and video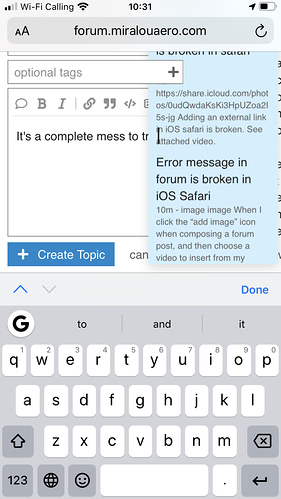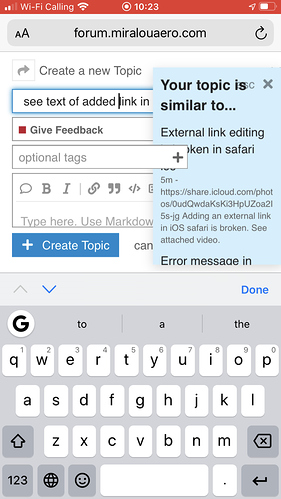 In this video I'm simply trying to move the cursor to the bottom of the post, and insert an image. The screen jumps around hiding the place I want, every time I try to move it back into view.