In my personal checklists I have items which are information only.
For example, in my climb checklists is a copy of the POH fuel climb/target fuel flow table: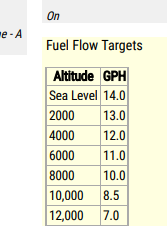 I do somehting similar with V-Speeds to takeoff and landing. Other examples are expanded information about a checklist item.
In all of those, I only need to see it. I don't need to check it as complete. Is there an item type which simply displays text without having to mark it complete? I thought that was what "Label Only" was all about, but I guess not.