Version 3 of MiraCheck is around the corner. One feature that is already live is improvements to the Print templates.
Label 3 was recently introduced and all of them now support Label 3.
If you use a Label Only then it will be treated differently than a challenge/response where it puts the challenge on the left or response on the right.
List headings now are displayed on all templates and color coded for each section.
Comments also can also now be displayed for all templates. When creating comments, there is a new option under the Comments to decide if you want comments printed or not.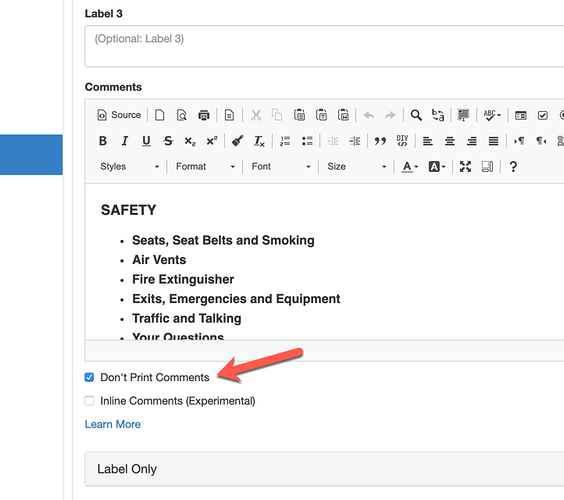 Here are samples of each of the Print Templates…