By creating a flight plan you give you co-pilot more context about your flight so she can be more pro-active. Currently a Flight Plan consists of your departure airport and the destination airport only. In the future, other navaids along the route may be supported.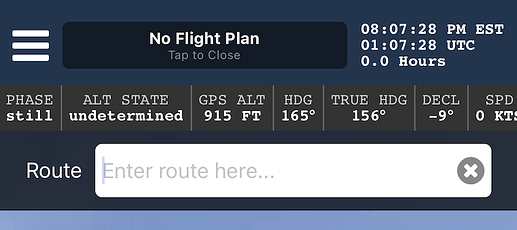 You: CREATE A FLIGHT PLAN
Mira: WHERE ARE YOU TAKING OFF FROM?
You: ALLEGHENY COUNTY
Mira: WHERE ARE YOU GOING?
You: BUTLER COUNTY
At the top of the screen you will see a Route. You can also tap on the Flight Plan and add a route with the keyboard.
Once a route is set, at anytime you can speak WHAT IS MY POSITION? and your copilot will give you key information. Great when you have to report to ATC your relative location to your destination.
You can clear the flight plan by speaking DELETE FLIGHT PLAN.
---
Documentation for all voice commands…